Our Investments in
IT Solutions
Technology has become a major focus of development and prosperity of the economy around world. It has enabled every part of the world to communicate and facilitate access to information and made it easier to collaborate, and innovate across the globe.
Today we witness a global race to get the latest and best technology to support the development of countries and simplifying its residents' lives. This race follows the growing demand for services and applications, and a rise in revenues. According to statistics, the internet services revenues increased at the end of 2015 by 20%, while revenues of smartphone applications rose by 5.3%.
Based on the great opportunities in this sector we attempt to invest and operate in the technology & information sector & encourage the community and various sectors to adopt technology services and develop it.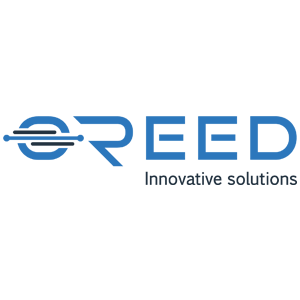 One of Trust companies in this field "Oreed" it specializes in innovative IT solutions that bring new products to the market. Oreed is a Saudi IT Solutions Company located in Riyadh Providing multiple qualified IT services.
Oreed services includes:
• Innovative IT solutions
• Strategic exclusive partnership with international players in the IT industry and introduces it to local markets.
• Exclusive distribution of global company's services and products.
Trust International Investment Co.
For us it's not just what we do, but how we do it. We see Money as a tool, not a goal.