Our Investments in
Food & Beverage
The food and beverage industry is gaining an increasing importance globally. The Middle East is considered one of the most vital areas of the world in innovating, manufacturing, and marketing of foods and related products. We are witnessing a new era where a lot of opportunities are available. All of these changes need initiatives and diversified investments to develop solutions that meet the needs of consumers with different tastes and backgrounds.
We aspire at Trust to come up with ideas and projects to support modern global growth in the food and beverage sector, as the growth rate for the sector is expected to rise by 20-59% over the next decade.
Trust invests in several projects specialized in food and beverages industry. Some of which are: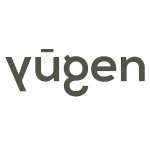 Yugen restaurant that serves South American & Asian Cuisine at a unique location on Jumeirah St. in Dubai, UAE that is considered one of Dubai's most energetic areas and will be the main attraction for the diners. The restaurant offers a unique dining experience along with an attractive atmosphere inspired by a contemporary environment.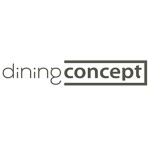 Dining Concept is one of Trust's investments that specialize in food & beverage services. Its activities include the following disciplines:
• Providing various consulting and development services for restaurants.
• Acquiring restaurants in different proportions or developing its own dining ventures.
• Execution and implementing of specialized food and beverage destinations.

Proteini is specialized in distributing nutrition products, especially sports supplements and fitness products from the UK to the Middle East.
Our offices are located in Saudi Arabia and the UK as well as the UAE with a team employed by the main group who look after local sales, licensing and clearance and therefore we do not work with partners while we own a distribution company in the Middle East.
We also have an office in central London and Potters Bar (Hertfordshire) to operate logistics services from the UK to the Middle East.
Our main market in Saudi Arabia with the UAE as a secondary market, with the possibility of expanding to other countries in the GCC such as Kuwait / Qatar / Oman / Bahrain.
We ship in excess of £3 million a year on behalf of MyProtein for the Middle East market.
Trust International Investment Co.
For us it's not just what we do, but how we do it. We see Money as a tool, not a goal.