Our Investments in
Consulting & Development
We apply our expertise and experience to make a difference to our clients. We support the development of products and accelerate the time to market it. Our dedicated team of engineering, technology, and business professionals work directly with you to build long lasting partnerships that ensure your concepts become reality.

Trust invests in the consulting and development sectors through the following companies: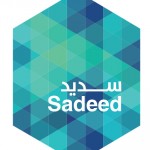 Sadeed is a start-up studio that closely analyzes market and consumer needs; both locally and regionally to create solutions that cover the market gaps. Sadeed also funds the innovative solution and introduce it to local and global markets.

Trust International Investment Co.
For us it's not just what we do, but how we do it. We see Money as a tool, not a goal.